Our Team
John Distad


Senior Vice President, Financial Advisor
JDistad@dadco.com
John has over 46 years of experience in the financial services industry and is a founding partner of the Distad Clay Wealth Management Group, A Member of D.A. Davidson & Co. He brings a wealth of experience to his role as a Financial Advisor at D.A. Davidson. Prior to entering financial services, he served his country as a naval carrier aviator and continued to serve in the Navy Reserve until 1992 when he retired as a captain. Focusing on tax-free investing, asset management, and estate planning, John serves the needs of high net worth individuals and families, as well as mature investors who are nearing or are in retirement. John holds Series 7, 8, 63, and 66 securities licenses in addition to a bachelor's degree in biology from UCSB and a master's degree in systems management from USC.
---
John Clay, Jr., CWS®


Senior Vice President, Financial Advisor, Branch Manager
JClay@dadco.com
John has over 20 years of experience in the financial services industry and is a founding partner of the Distad Clay Wealth Management Group, A Member of D.A. Davidson & Co. He is dedicated to providing clients with the highest level of service with a special focus on financial planning, income generation, tax-exempt investing, and retirement planning. John is a graduate of California Polytechnic University in Pomona and holds his Series 7, 66, 9, 10, and Certified Wealth Strategist License and California Insurance License #0D54907.
---
Emily Reagan, CSRIC™


Financial Advisor
EReagan@dadco.com
Emily began her career in the financial services industry in 2017. She started as an intern working with the Distad Clay Wealth Management Group, A Member of D.A. Davidson & Co. After graduating from CSU Channel Islands with a bachelor's degree in business, she entered D.A. Davidson's Financial Advisor Apprentice Program. Emily moved to Spokane, WA, and worked with our Planning Resource Center where she learned wealth planning techniques, strategies, and complexities of financial and estate planning. She was able to work alongside hundreds of advisors and their clients throughout the firm in creating and presenting financial plans. Emily then moved to Seattle, WA and worked with our Financial Services Representatives Team where she advised and guided clients through investment strategies and proposals while identifying opportunities to help clients achieve their financial goals. Emily moved back to Ventura in 2020 and joined the Distad Clay Wealth Management Group, A Member of D.A. Davidson & Co., as their newest advisor. She holds her Series 7 and 66 licenses as well as her California Insurance License #4054866.
---
Marcy McTernan
Senior Registered Associate
Working in the financial services industry for over 35 years, Marcy has gained experience through positions as wire operator, cashier, operations manager, and now as a Senior Registered Client Associate. A graduate of California State University, Northridge, she earned her bachelor's degree in art. Since then, Marcy has continued her education in the financial services industry and now holds Series 7, 63, and 66 licenses.
---

Tiffany Lopez
Client Associate, Cashier, Receptionist
Tiffany provides administrative, cashier, marketing, and support for the Distad Clay Wealth Management Group, A Member of D.A. Davidson & Co., and assists in other operational services at the branch since 2015. Outside of work, Tiffany is a member of the Channel Islands Air National Guard 146th Airlift Wing.
---
Jennifer Nuckols
Client Associate
Jennifer began her career in the financial industry in 2006 after graduating from Concordia University-Irvine. She provides support for the Distad Clay Wealth Management Group, A Member of D.A. Davidson & Co.
---
Our Extended Team
Through us you have access to our integrated wealth planning experts.
Ryan Halleran
Sr. Vice President, Director of Wealth Planning
Ryan joined D.A. Davidson in 2021, bringing diverse industry experience to the role of Director of Wealth Planning. He most recently served as the Advanced Planning Team lead for a Seattle-based RIA focused on ultra-high net worth clients. In that role, he led the build-out of a bespoke planning process to address the complex needs of clients in the space. Ryan has been able to draw on his years of experience as a financial advisor at Morgan Stanley, Wells Fargo and UBS, beginning as a solo practitioner and moving to high-producing teams, with an emphasis on wealth planning, tax mitigation, asset transfer and philanthropic giving strategies for high net worth clientele. In addition to deep financial services experience, Ryan's passion for leadership has led him to community positions early in his career, including President of his Rotary Club chapter, founding a Young Professionals organization, serving two elected terms on the Community Council of Anthem, AZ, and President of the Council in 2016. Ryan holds a bachelor's degree from the University of Washington and a law degree in business/ tax law from the University of Idaho. He lives in Sammamish, WA, with his wife and two daughters.
---
Rob Roels, CFP®
Vice President, Associate Director of Wealth Planning - Development Lead
Rob is a CERTIFIED FINANCIAL PLANNER™ who loves to sit down with clients and really get to know them. His aspiration with each client is to fully understand their financial status, help them identify their goals and hopes for the future, and assist them with realizing that future. Rob joined D.A. Davidson in 2021 following work as the senior financial planner for Umpqua Private Bank, where he led the planning efforts for the firm. His 30-year career in banking and financial services has included a wide range of roles and responsibilities, both internally and client facing. When he's not helping clients turn their dreams into realities, Rob can usually be found on the go in the great outdoors, whether that's watching birds, hiking, kayaking, or snowshoeing. You might otherwise find Rob attending a Portland Timbers soccer match or donating his time with the 107ists, the nonprofit arm of the Timbers Army. He also volunteers with Stand Together, an organization that partners with local groups to revitalize communities and empower youth and families through sport.
---

Danielle Thies, CFP®, FPQP®
Associate Vice President, Senior Planner
Danielle creates holistic, tailored and objective wealth planning solutions by helping clients understand their options and make decisions designed to constructively advance them toward achieving their family's individual and collective goals. Danielle is Series 7 licensed and is a registered investment advisor representative. She is a CERTIFIED FINANCIAL PLANNER™ and Financial Paraplanner Qualified Professional™. Before joining D.A. Davidson in June 2014, Danielle worked in the mortgage industry. She holds a bachelor's degree in mathematics/economics from the University of California, Los Angeles. Danielle was born and raised in San Diego, California. Outside of work, she enjoys traveling, hiking and going to the beach.
---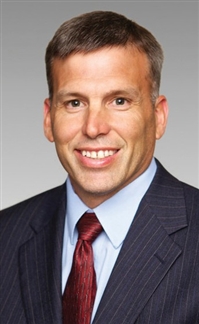 Scott Haigh
Sr Vice President, Portfolio Manager, Director of Managed Assets Research
Scott joined the Managed Assets Department as an analyst in 1998 and has been instrumental in the design and implementation of the department's discretionary asset allocation programs. Scott is head of the department's investment management research efforts covering mutual funds and exchange traded funds, and serves as lead portfolio manager for the firm's proprietary Managed Funds Portfolios program. In addition, he provides due diligence, monitoring and recommendations for the Separately Managed Account and Unified Managed Account programs. Previously, Scott worked as an insurance products analyst at Prudential Securities. He holds a bachelor's degree in economics from Montana State University.
---
Steven Condon
President, Asset Management and Trust
As President of Asset Management and Trust, Steve is responsible for D.A. Davidson Trust Company, Davidson Investment Advisors and Davidson Fixed Income Management. With over $4 billion in assets under advisement, the Asset Management and Trust Group is one of the fastest growing divisions of D.A. Davidson. Steve is the former President of The Corundum Group, a registered investment advisor and family office in Colorado, and the Corundum Trust Company. Additionally, he was a founder and board member of Central Bancorp, Inc., a diversified holding company that operated not only Corundum but also a commercial bank, mortgage company and an affiliated insurance company. Corundum operated as the family office for a select group of families representing multiple Fortune 500 companies. Previously, Steve was a Partner and Director of Wealth Management for J.C. Bradford & Company, a regional investment firm in Nashville. He led the Trust Company for Bradford as well as the Executive Financial Planning and Corporate Executive and Retirement Services. Prior to joining Bradford, he was Vice President and Director of Corporate Executive Services at RBC Wealth Management in Minneapolis. Steve holds a Bachelor of Science in Business Administration from the University of Minnesota's Carlson School of Management. He is an active volunteer, previously serving as Chairman of Discover Goodwill and a board member of the Downtown Business Improvement District and Catholic Charities. He lives with his wife, Karen, in Seattle.