The Distad Clay Wealth Management Team
John Distad
Senior Vice President, Financial Advisor
John has over 40 years of experience in the financial services industry and is a founding partner of the Distad Clay Wealth Management Group. He brings a wealth of experience to his role as a Financial Advisor at D.A. Davidson. Prior to entering financial services, he served his country as a naval carrier aviator and continued to serve in the Navy Reserve until 1992 when he retired as a captain. Focusing on tax-free investing, asset management, and estate planning, John serves the needs of high net worth individuals and families, as well as mature investors who are nearing or are in retirement. John holds Series 7, 8, 63, and 66 securities licenses in addition to a bachelor's degree in biology from UCSB and a master's degree in systems management from USC.
---
John Clay, Jr., CWS®
Senior Vice President, Financial Advisor, Branch Manager
John has over 16 years of experience in the financial services industry and is a founding partner of the Distad Clay Wealth Management Group. He is dedicated to providing clients with the highest level of service with a special focus on financial planning, income generation, tax-exempt investing, and retirement planning. John is a graduate of California Polytechnic University in Pomona and holds his Series 7, 66, 9, 10, and 3 licenses and California Insurance License #0D54907.
---
Our Team
Marcy McTernan
Senior Registered Client Associate
Working in the financial services industry for over 30 years, Marcy has gained experience through positions as wire operator, cashier, operations manager, and now as a Senior Registered Client Associate. A graduate of California State University, Northridge, she earned her bachelor's degree in art. Since then, Marcy has continued her education in the financial services industry and now holds Series 7, 63, and 66 licenses.
---
Jennifer Johnson
Registered Client Associate
Jennifer has worked in the financial services industry since 2012, and has become a Registered Client Associate by successfully passing the Series 7 and Series 66. Prior to starting her career in the financial services industry, she worked in the insurance field for more than 15 years.
---
Joseph Zanolli
Staff Aide
Joseph provides administrative support for the Distad Clay Wealth Management Group. He is currently a student at UC Santa Barbara as well as a cadet in the ROTC program. He is majoring in Economics.
---
Jennifer Nuckols
Staff Aide
Jennifer began her career in the financial industry back in 2006 after graduating from Concordia University-Irvine. She provides support for the Distad Clay Wealth Management Group.
---
Additional Support Staff
Steve Anderson
Supervisory Branch Operations Manager
Steve has over 30 years of experience in supervision and operations management with Prudential Securities, Smith Barney/Morgan Stanley and D.A. Davidson. As the Supervisory Operations Manager for the Santa Barbara and Ventura offices, Steve has received several D.A. Davidson awards. He holds a bachelor's degree in business economics from the University of California, Santa Barbara.
---
Tiffany Lopez
Cashier, Receptionist
Tiffany provides cashier, marketing, and technical support for the Distad Clay Wealth Management Group and assists in other operational services at the branch. She is currently a student at Arizona State University majoring in Urban Planning.
---
Our Extended Team
Through us you have access to our integrated wealth planning experts
April Zee
Associate Director, Wealth Planning
April creates holistic, tailored and objective wealth planning solutions by helping clients first explore, then more clearly identify, what is most important to them. April has more than 15 years of financial planning experience and has earned a certificate as a Personal Financial Planner. She holds a master's in psychology from Pepperdine University and a bachelor's in psychology from the University of California, San Diego. She has completed course work for her doctorate in psychology from Ryokan College.
---
Hedley (Lea) Greene
Senior Vice President, Co-Director of Wealth Planning
Lea assists clients in defining their estate planning, business succession and philanthropic goals, and develops road maps to accomplish them. He is an attorney with over 35 years of private practice centered on estate planning and business representation with an emphasis on tax, corporate and partnership law, acquisitions and mergers, financial institutions, real estate, estate planning and elder law. Lea is an alumnus of Stanford University and the University of Washington, and holds an MBA from Western New England College and a master's in taxation from Gonzaga University. He received his law degree, magna cum laude, from Gonzaga University School of Law.
---
Jeff Taylor
Senior Vice President, Davidson Insurance Agency
CA License #0763476
Jeff assists clients in all aspects of their risk management needs. He has extensive experience in the profession, having worked in insurance, estate planning and investment planning since 1984, and for more than nine of those years, owned and operated his own insurance agency, The Taylor Group. Jeff was a contributing expert for the book "Wealth Management and Preservation," with the National Network of Estate Plan Attorneys, and has completed work with the College for Financial Planning and Life Underwriter Training Council. He is active in various professional organizations.
---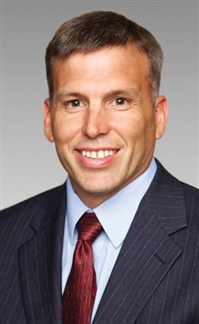 Scott Haigh
Senior Vice President, Portfolio Manager, Director of Managed Assets Research, D.A. Davidson & Co.
Scott is head of the department's investment management research efforts covering mutual funds and exchange traded funds, and serves as lead portfolio manager for the firm's proprietary Managed Funds Portfolios program. In addition, Scott provides due diligence, monitoring and recommendations for the Separately Managed Account and Unified Managed Account programs. He has been instrumental in the design and implementation of the department's discretionary asset allocation programs. Previously, Scott worked as an insurance products analyst at Prudential Securities, and he holds a bachelor's degree in economics from Montana State University.
---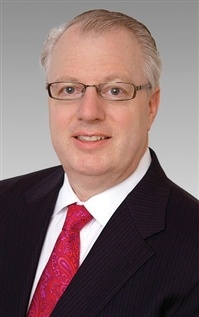 Steven Condon
President, Asset Management and Trust
Steve oversees the asset management and trust division at D.A. Davidson Companies. Within D.A. Davidson Trust Company, he has a broad oversight responsibility for ensuring the trust company provides comprehensive planning for its clients and also for management of the firm's team of professionals. Steve joined the firm in April 2015 after previously serving as President of The Corundum Group in Colorado Springs. Additionally, he as a founder and board member of Central Bancorp, Inc., a diversified holding company operating not only Corundum but also a commercial bank, mortgage company and an affiliated insurance company. Steve holds a bachelor's degree in business administration from the University of Minnesota's Carlson School of Management.
---
Matthew Griffith, CFA
Senior Research Analyst
Matthew Griffith has been helping clients manage investment portfolios for over 16 years. In 2015, he joined D.A. Davidson as Senior Research Analyst. Matt provides research coverage of individual equities and also serves as co-portfolio manager of Wealth Management's Dividend Achievers portfolio. Matt joined D.A. Davidson with strong experience as an analyst. In addition to his work as an equity analyst, Matt has experience in virtually all aspects of managing investment portfolios, including asset allocation, alternative investments, manager research, trading, quantitative analysis, operations, and technology. His experience comes from investing on behalf of and advising sophisticated investors while working at Russell Investments, Vulcan Capital, and Fidelity Investments. Matt has a bachelor's degree from Boston College in Computer Science and is a CFA charterholder.